What is appointment scheduling software?
Commonly referred to by such names as online scheduling software, online booking applications, and online scheduler, an online scheduling system is a Web-based application that allows individuals to conveniently and securely book their appointments and reservations online through any Web-connected device, such as a computer, laptop, smartphone or tablet. They typically access the online scheduling system through a "Book Now" button found on a Web site or page, or from a URL provided to them by the medial, healthcare or wellness facility. Once a date and time are selected, the system will automatically confirm the booking and instantly record it within the system, without any staff action needed. In addition to online scheduling, online scheduling systems also come equipped with other beneficial features like automated e-mail and text message reminders, which the system sends out to patients and booked individuals on a specific date prior to their scheduled appointment; recording and record-keeping capabilities that make it quick and simple to access data associated with a specific appointment; and repeat patient reminders, which the system sends out automatically when a specified amount of time has expired between appointments. The flexibility of online scheduling software enables it to be utilized for a variety of different services and activities at medical, healthcare, and wellness facilities, such as scheduling patient appointments, treatments, and services.
Processes and procedures that previously were adequate may no longer be effective in handling a rise in new patients, prompting administrators to seek out alternatives and new technology and techniques to assist them and their patients. While common in some office settings, scheduling appointments over the phone is a time- and resource-draining process that's also inconvenient for patients, especially in our Web-connected society where more and more individuals prefer to conduct common tasks—such as scheduling appointments—online instead of picking up the phone and calling them in. Technological advancements like online scheduling software have made the patient-booking process easier for both administrative staff and patients alike.
The Benefits of Online Appointment Scheduling to the Medical, Healthcare and Wellness Industries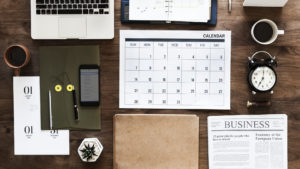 The benefits of an online scheduling system for both administrative staff and patients and other booking individuals first of all include time savings. The staff spends less time on the phone booking and managing appointments, thereby freeing up their schedule for more important and pressing tasks. Booking individuals also save time, as they no longer have to commit a part of their busy schedule to call their medical, healthcare, or wellness provider.
Other tasks automated by an online scheduling system, are automated appointment reminders, add additional time savings to daily operations. Additionally, the aforementioned automated appointment reminders can also create monetary savings by reducing the number of "no-shows" who fail to make their scheduled appointments.
Also, there is a 24-Hour Convenience. Scheduling appointments over the phone usually requires an individual to phone in during office hours, as few facilities offer round-the-clock phone booking. This is an inconvenience for most patients, as they too are working at this time. An online scheduling system allows for 24-hour scheduling, not just during normal facility or office hours. An overwhelming majority of modern online scheduling programs offer self-service booking. This feature can enable your customers to book their own appointments via your website or social media, or even by text message. With this type of booking, customers will usually be presented with a calendar that shows them which timeslots are available. All they need to do is select the time that works for them. Self-service booking apps simply require users to provide a few other pieces of information, such as their contact info and the type of service they're requests, to finalize the appointment.
Appointments are automatically added to the clients' calendars. If someone uses your appointment scheduling app and agrees to share their Google account details, then it can also send them auto-reminders and text alerts so they don't forget when their appointment is. Anyone who has booked a schedule can then configure their phones to play a preconfigured tone when it's getting close to when they need to leave. Gmail users might even get something in their inbox to remind them of when they need to get ready. This often leads to higher rates of customer satisfaction for your clients as well as a reduced risk of no-shows for your business. It also helps to cut down on tardiness, so clients get more out of their visits. Over the next few years, businesses will be able to integrate their scheduling apps with all of the most popular online calendar platforms.
Another one of the advantages that online booking has, is personalization. A custom personal experience is being able to select what's needed while making an appointment, and that saves time when the client shows up and allows you to focus on providing the service that was requested.
Another beneficial feature of online scheduling software is accessibility. Desktop, laptop, smartphone, and tablet, users are all on equal footing when they log into your booking calendar. Of course, you will still want to accept appointments over the phone, but that system will complement your online booking tool. Just make sure to update your calendar while you're speaking to the customer on the phone—it's essential to avoid double booking.
Appointment Scheduling Is Important In Your Medical Office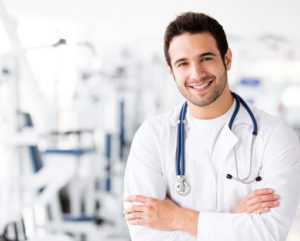 When it comes to business appointment scheduling in particular then remember that the old adage 'time is money' could never be more accurate. Every day your medical office fills dozens, if not hundreds of patient appointments. Even if you are generally regarded as a walk-in office, chances are you are still scheduling regular check-ups and follow-up visits. This type of patient scheduling software allows clients to securely book appointments at their convenience. And with automated email and text message appointment reminders, no-shows are a thing of the past, so this software is designed to meet your needs. Medical facilities oftentimes have unique scheduling needs that stretch beyond the standard functionality of the system, as stated in the above. Furthermore, security is a must when it comes to an online scheduling system. This software incorporates the latest security measures and practices, such as secure server databases, data storage, and back-up procedures, processes related to failover, and federal regulations.
Which one is best for my business??
We made a list of top 3 appointment scheduling software products we've tested a past couple of months, and here is our ranks:
Planfy                       https://www.planfy.com/
Acuityscheduling https://www.acuityscheduling.com/
Euro Business News
15/06/2020